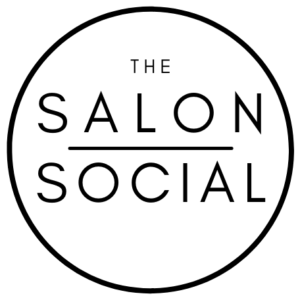 About Us
The Salon Social Yorkville LLC is a small boutique salon specializing in coloring and cutting hair, and installing handtied hair extensions. We are a small team of stylists focused on high end services and client connections. We believe in embracing current industry trends by traveling the country in search of the best education for our stylists. We believe that the day our stylists stop learning is the day our team stops growing. We hope that this emphasis on education is apparent at the end of every one of your visits.
Our stylists are encouraged to create a work schedule that fits their lives and promotes self care, therefore all of our appointments are booked and confirmed in advance on our easy to use online booking platform, we do not currently accept walk in appointments.
We offer free, thorough consultations and believe in up front pricing. Please message us to schedule a consultation or call The Salon Social Yorkville @ 630-343-9896 with additional questions.
We look forward to meeting you and growing our brand inside a community we love.
We are a by appointment only salon.
Please visit our booking site to book an appointment with one of our stylists, or give us a call.
Don't be shy. Let us know if you have any questions! Use the contact form below, call or drop on over!
Phone: 630-343-9896
223 S. Bridge St.
Yorkville, IL 60560